The platform to automate the outbound sales
Growbots provides complex and AI supported online outbound sales platform. The solution key assets are automatic lead generation and email campaigns management which gives the salesmen and marketers the ability to reach many potential business partners within few clicks. The company was founded in Poland and currently is based in San Francisco, California.
Scope and time of the project implementation
Once the company profile is created, the growbots.com software selects those who meet its criteria from 200 million potential leads database. Then, on behalf of the company growbots runs an automatic e-mail campaign and informs about its results. Ultimately in the future, AI is to be responsible for the entire sales process. Source: Forbes.pl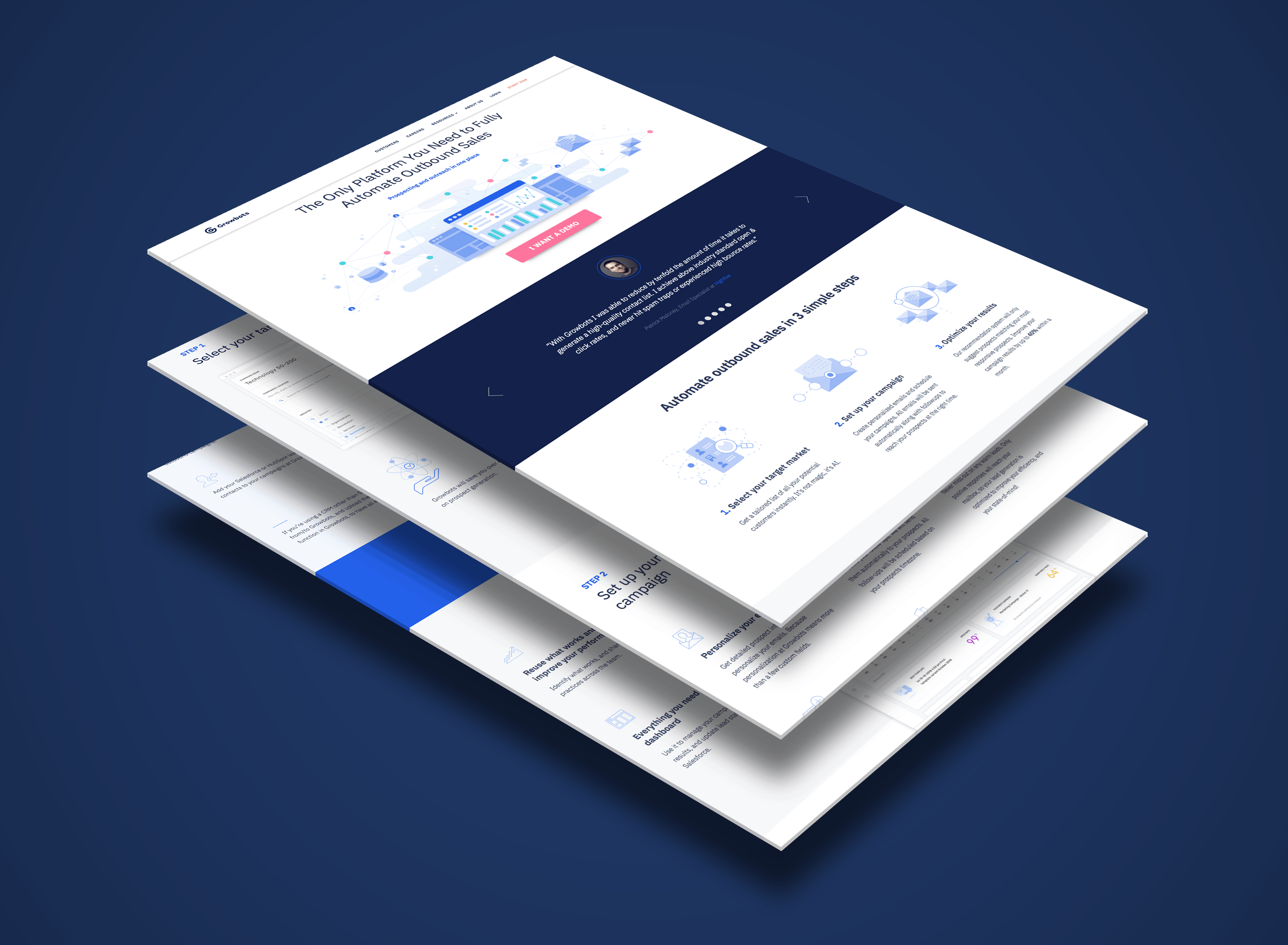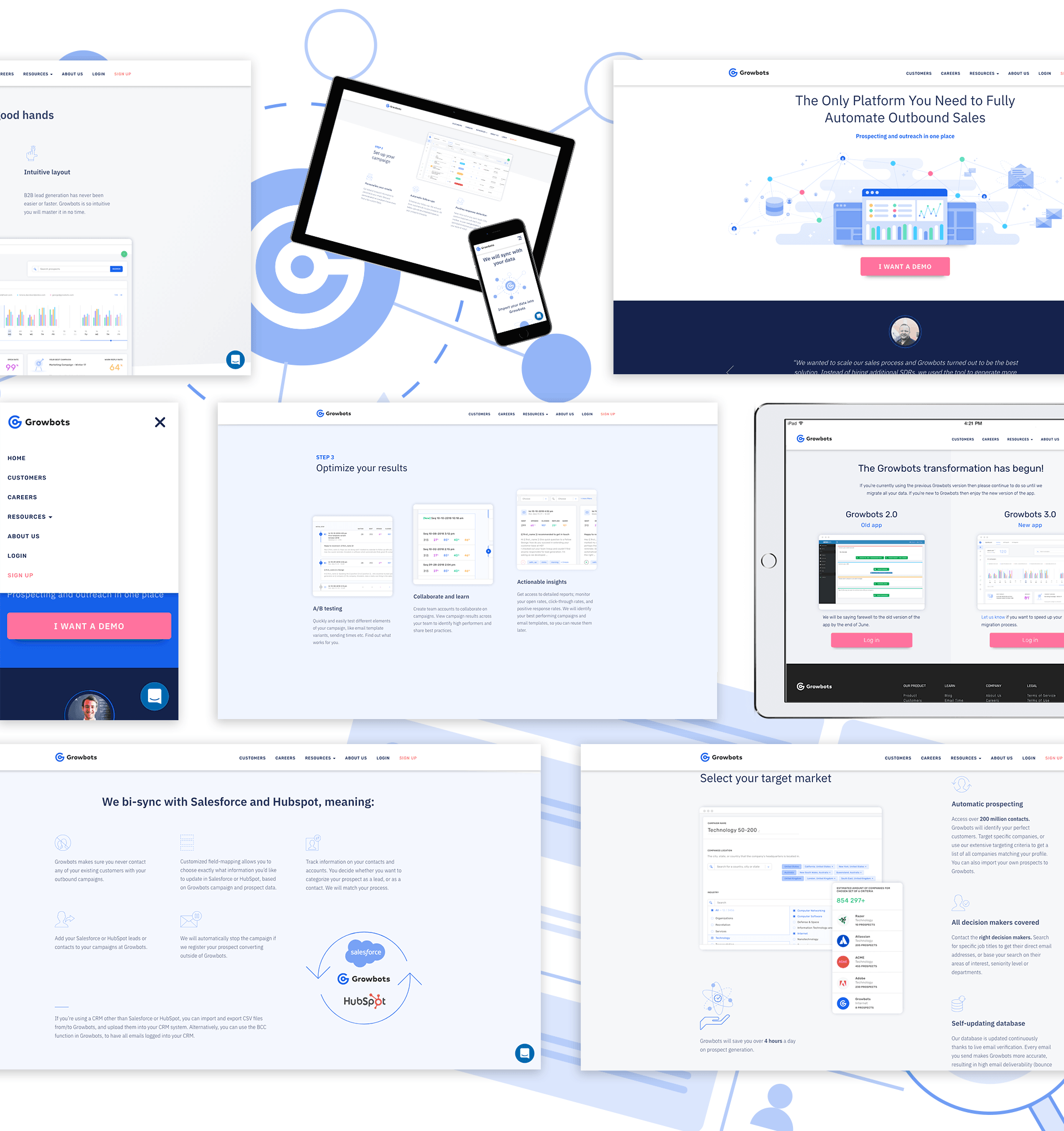 SynergyLab - the best team of proffessionals
The best choice for your Start-Up!
ARE YOU LOOKING FOR FREE CONSULTING?
One hour of free consultation with our developers, product owners and product managers. Get valuable feedback on your startup. Get advice on how to face problems and gain an advantage over the competition. Let us give you some hints on how to improve your product.
NO COSTS, NO OBLIGATIONS!
YOU ARE WELCOME TO LEARN FROM OUR EXPERIENCES